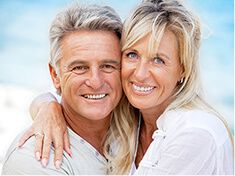 Where To Get The Best Holiday Home Insurance Advice
When it comes to getting the best holiday home insurance advice do you know where to find it? Unfortunately many people who go into the holiday home venture don't, and this can end up costing them dearly. When it comes to getting holiday home insurance advice then there really is only one way to go, to a specialist broker. The broker can do all the hard work for you in securing you the best deal possible while giving you the essential holiday home insurance advice that you need.
When it comes to getting the most suitable insurance for your holiday home then it can be very tricky, one of the biggest factors that insurers think about is the fact that the home will be standing empty for periods of time and this leaves the property wide open to such occurrences as burst pipes and flooding during the winter months.
Very few people bother to read the small print that is included in every policy and this is where very often the insurer will put in clauses that you have to comply to certain security measures. These will usually include such things as your property not being left unoccupied for more than 30 days at a time or that you have the heating system drained when the building is unoccupied. Insurance for the holiday home does differ vastly from the insurance that is taken out for your own home and this is where the expertise of a broker comes in very handy.
Along with the most common features that you will want the insurance to cover, if you are considering letting the property then you will have to take out more extensive cover. If letting then you are considered to be a landlord and as such you will need to make sure that you are covered with liability insurance. Liability insurance will safeguard you should a tenant become injured on your property due to what is seen as negligence on your behalf.
Other components of the insurance for a holiday home include protecting the property in the eventuality that is should become damaged due to fire, floods and adverse weather conditions; cover in case the tenants should damage the property, loss of rental income due to unforeseen circumstances and temporary accommodation.
A broker will look around for the best policy with the least restrictions on you and which offers the best deal while at the same time giving you excellent holiday home insurance advice.